Melbourne is the coastal capital of the Southeastern Australian state of Victoria. At the city's center is the federation square development, with plazas, bars, and restaurants by the Yarra River. With the recreational varieties around the need for quality, entertainment is a necessity. When baffled with entertainment options and restrained with a budget DJ's should seriously be considered. We are going to give you key points on the reasons to select a DJ for your next event.
Simplicity
Your DJ is your advocate on sound quality basically they are your sound engineer, your illumination person, your master of ceremony (MC), your filler when something isn't ready, and everything else you need. They remove the anxiety of not having music playing consistently throughout the night. And more importantly, if an issue were to occur would know how to rectify it on the spot.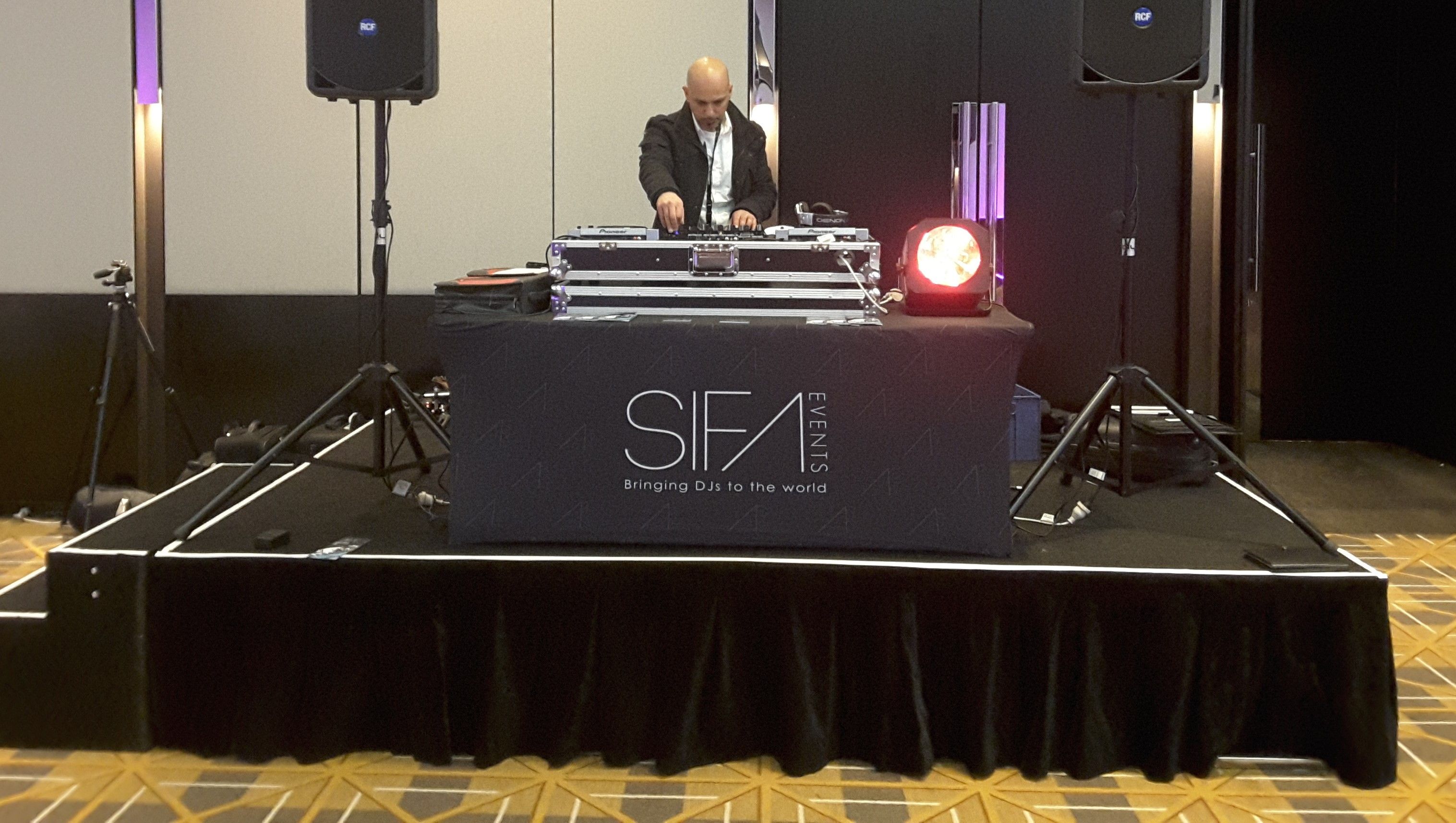 Variety of Music
Stage musical group can only cover its musical genre. A music playing device has its owner's favorite music. An uploaded duke box playlist can't modify styles when the party gets slow or build a party to its climax. To change an uninteresting party atmosphere, it needs a large variety of music ranging from pop to reggae to country to hip-hop to alternative. The DJ can supply literally hundreds of songs to take the party to the next level.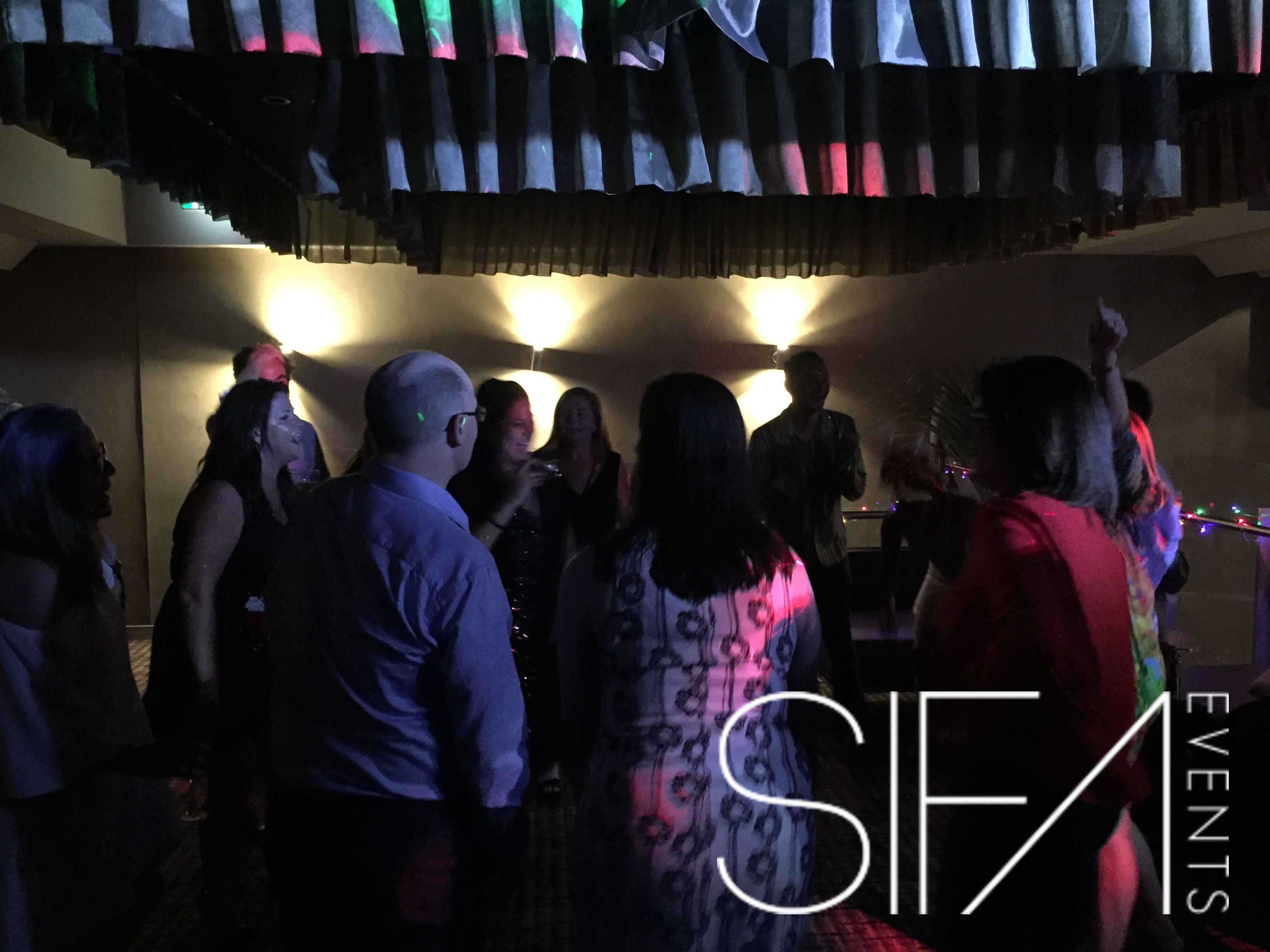 "Retro," but New School
If you want to display showmanship then a DJ who is a turntablist is your best bet. A DJ spinning through records, without doubt, will often have guests not only interested in the music but also in the aesthetic of the Technic 1200 turntable classic style. Raw energy is projected through the audience as the DJ has more manual control of the type of sounds created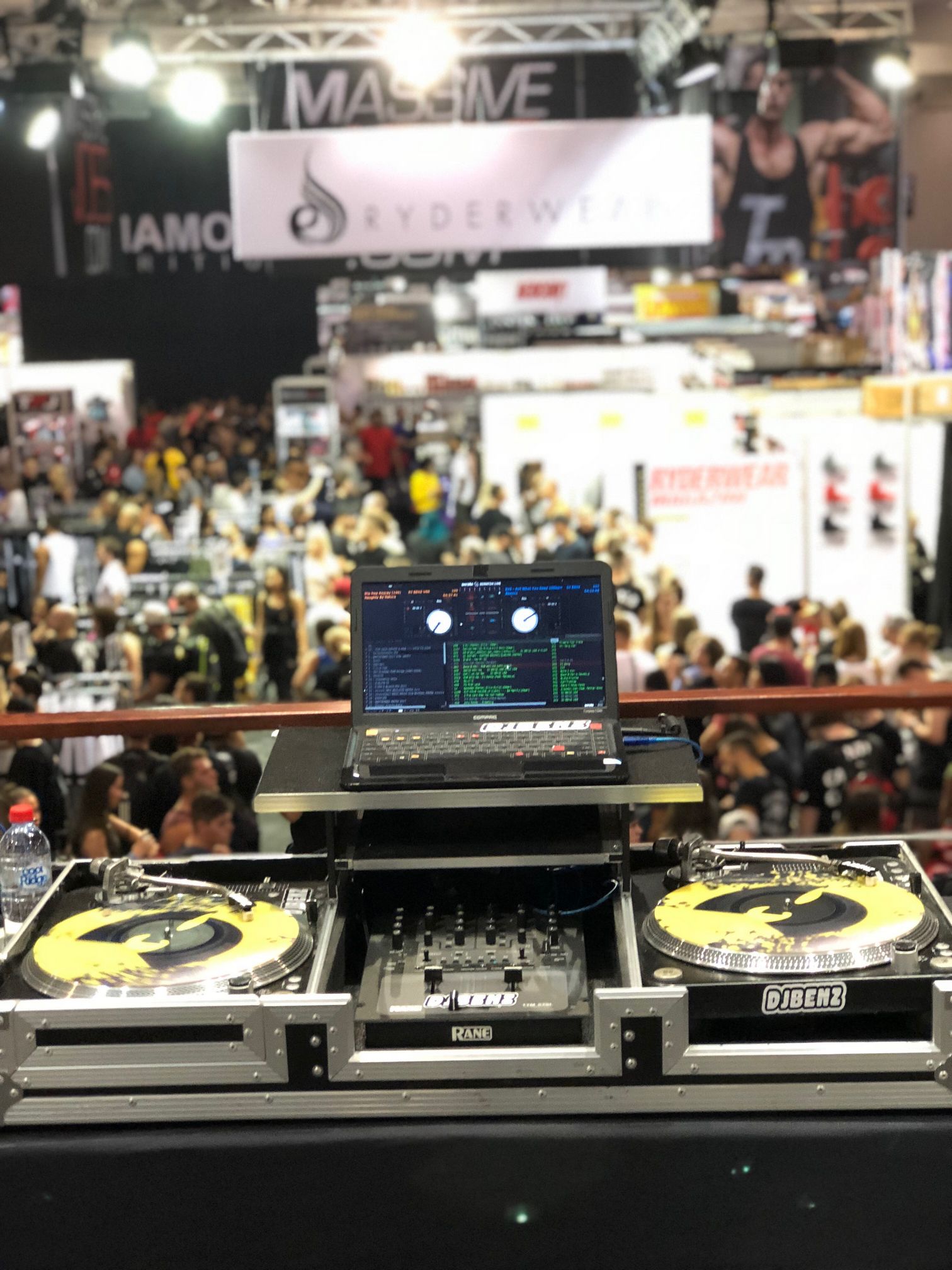 Lighting and Sound System
Are you in need of a sound system and the perfect lighting setting for your next big corporate event? Then you SIFA Events mobile DJs as we provide DJ equipment that comes with lighting and of course sound. A corporate DJ can take care of all your entertainment needs and remove all the guessing and stress out of the event planning.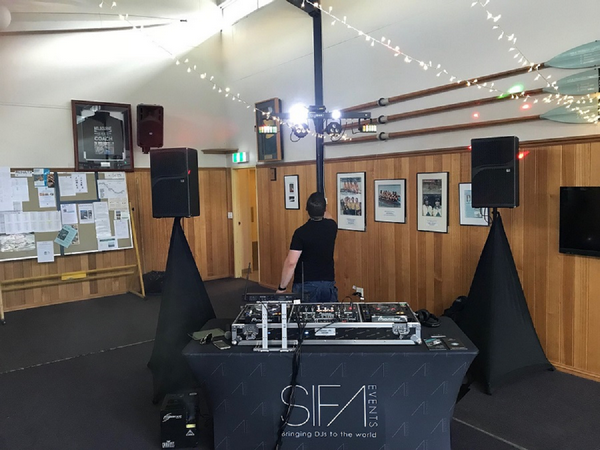 No Playlist Trouble
To throw a great party you need a DJ to guide your corporate party people on a musical experience. Nothing is worse than commercials, song skipping, phone calls interrupting, or waiting for songs to load, therefore hiring a corporate DJ will take the remove your playlist anxieties.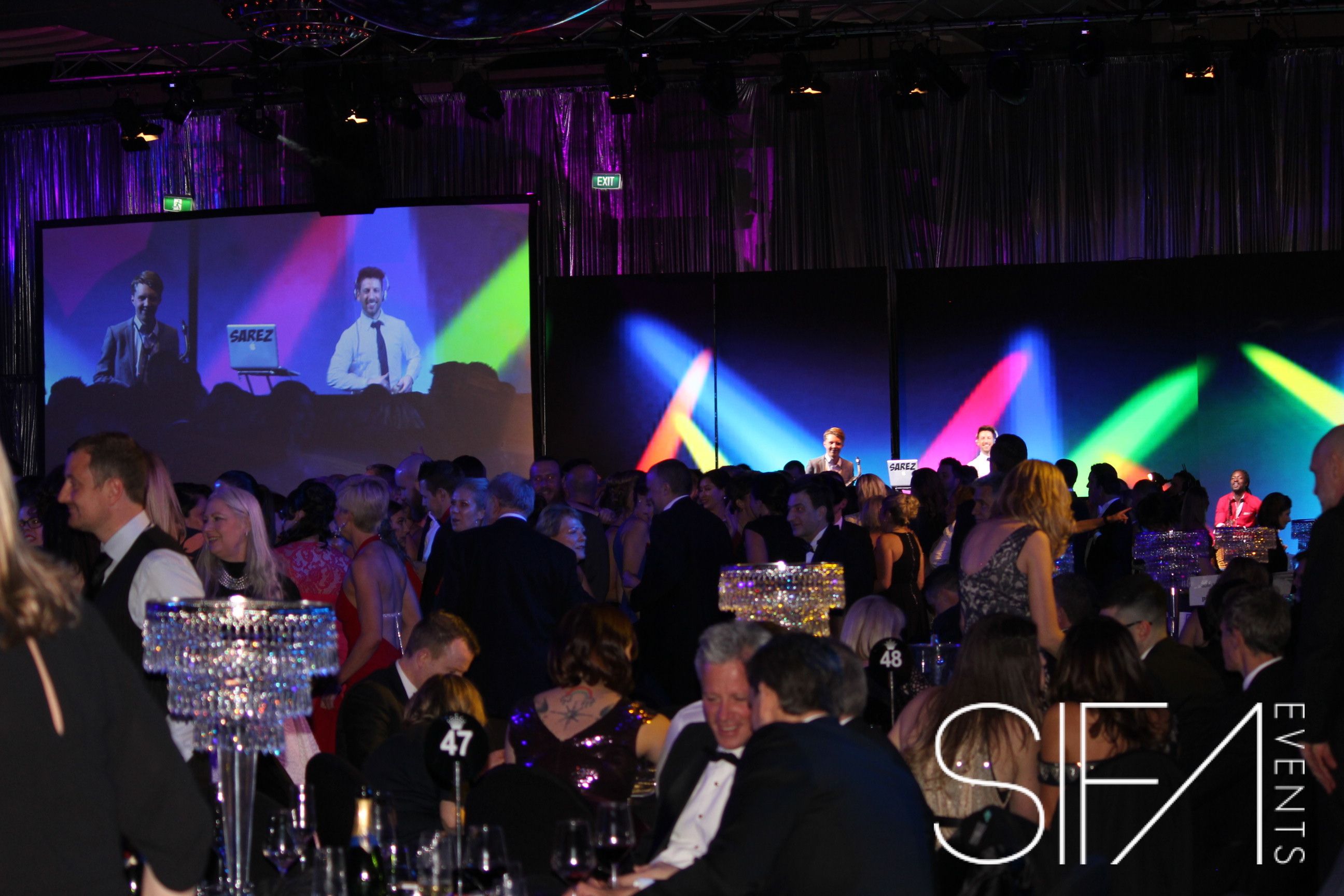 Cost Effective
Hiring a SIFA Events DJ is cost-effective; the price tag is more cost-effective compared to a stage musician. When staff members or corporate guest enjoy the party they are attending, they feel elated. A professional DJ does just that by reading the crowd and adjusting to the vide of the event. DJs arrive at least an hour before the event to set up and get ready and don't need a large team to set up your party, thus creating a cheerful atmosphere which creates a contagious excitement before guests arrival.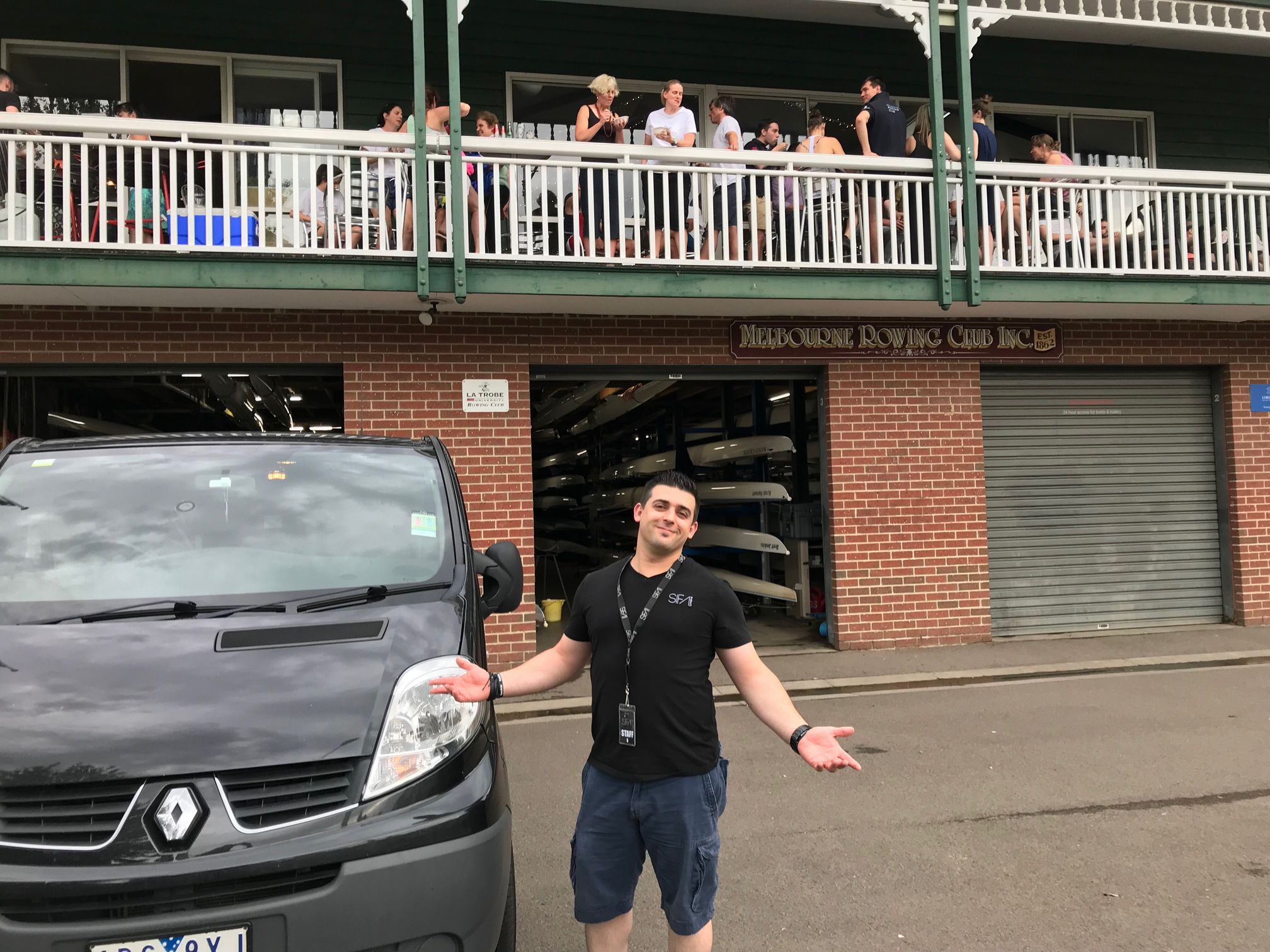 Peace of Mind
A hire DJ, knows how to avoid any unplanned interruptions, and if all else fails they have backup plans and backup equipment. When your DJ is provided by a specialised company like SIFA Events, you know you'll never be left without music because someone cancelled last minute or they forgot a power cord. We've got a network of the best Australian DJs with state-of-the-art equipment, which means there's a pool of resources to draw on if someone gets sick or a speaker blows the day before your big event.