Dj hire Prices
Hiring A DJ from Sifa Events is the best move towards ensuring your event is a success. We are well-presented and
friendly. Our DJ's love what they do and we make sure everyone attending has a great time.
Q What are your DJ hire prices and where can i see them?
A Depending on the type of DJ and how many hours you require
will dictate how much your DJ will cost on the day.
You can view all prices under each DJ on the Hire a DJ page
Q How much does it cost to hire a DJ in Melbourne?
A To hire a DJ in melbounrne prrices start from $50 per hour
and depending on the expirence and event you are looking for
prices go up to $120 per hour.
All our DJ's are:
Fully vetted
Fully trained
Fully Experienced
Five star reviews from One Flare
"Sifa Events was a pleasure to work with. As this was my first time organising a DJ for a corporate event, I was uncertain of the process to follow and things required (e.g. room space and sound systems required / bump in and out times etc). Tyson was of great assistance in getting everything sorted and went the extra mile of suggesting venues (when we didn't have one sorted), flooring for the dance floor, suggesting a DJ that would be suit our theme and more. Would recommend his service to anyone!"
Read more positive reviews we get for our DJs over at
https://www.oneflare.com.au/b/sifa-events-pty-ltd
DJ package prices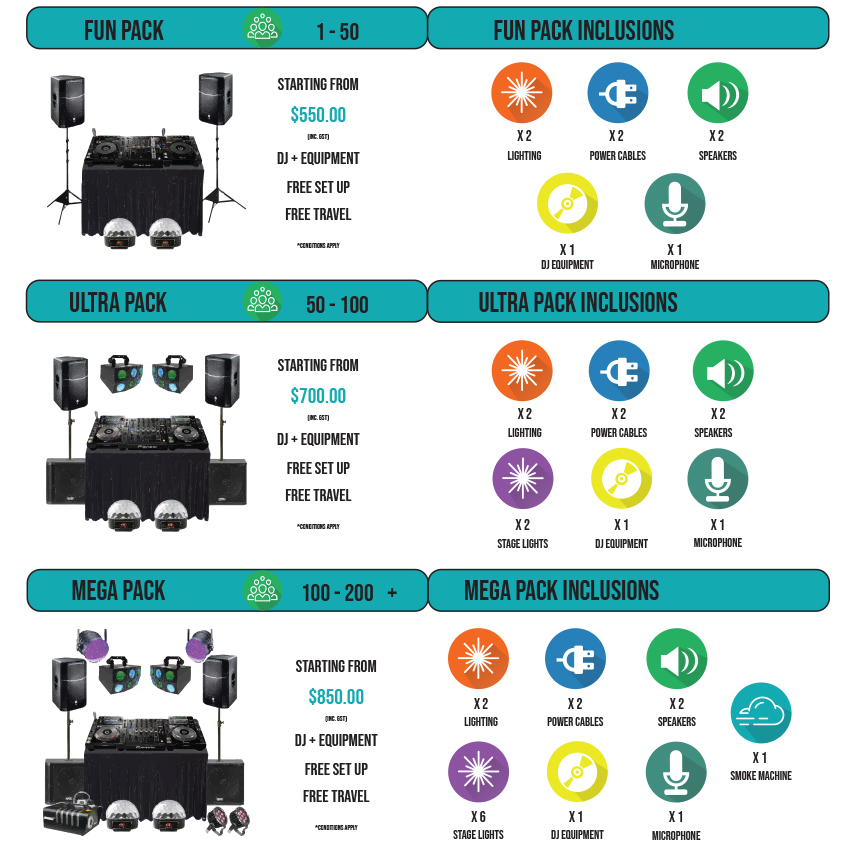 Call us for a free quote on 1300 007 432
You can also email info@sifaevents.com.au us for a definitive price for your event.