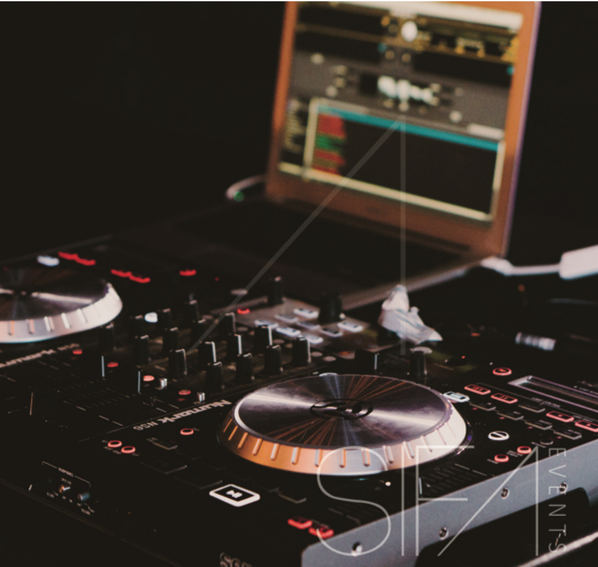 Hiring a DJ for an important event can be stressful and daunting if you want to make sure the music is perfect. Often people worry about whether or not their DJ will understand their needs and live up to their expectations. If you are unsure whether a potential DJ is right for you, its ok to interview their DJ Agency artist manager and ask them questions in order to ensure you have peace of mind. Below is a list of potential questions that may be beneficial in helping to select your next DJ.
Is the DJ available on the date of your event?
This is one of the first questions that should be asked because if the DJ is not available for your event then the remaining questions may be irrelevant.
How many years of experience does the DJ have in the industry?
This will give an indication of their skill level, the longer they have been in the industry, the more skill they are likely to have developed.
How many events like yours has the DJ actually done?
Even if the DJ has years of experience in the industry, it is a good idea to find out whether they have played for many events like yours. Experience playing at your kind of event will show that they have an understanding of its requirements.
Is the DJ able to act as the MC?
Not every single event will require this, but if you do it is a good idea to ask your DJ whether they are able to act as the Master of Ceremonies for your event.
Does the DJ provide all the sound equipment?
Some DJs will provide all the necessary equipment and others may require the equipment to be provided by the venue or organizer of the event. It is important to clarify this to ensure your DJ does not rock up with anything to play on!
Does the DJ have proof of insurance?
As mentioned on Party Pro DJ, insurance is a must! Many venues will require proof of insurance in order to allow the DJ to perform.
How much will it cost and is a deposit required?
Finding out how much the DJ will cost will determine whether or not they fit in your price range or budget. A deposit will give you a sense of trust and commitment, as mentioned by Party Pro DJ.
Are you able to choose specific songs or a playlist that you want the DJ to play?
If you have specific preferences or favorite songs, talk to your DJ about organising a playlist that incorporates these. After all, it is your event so there shouldn't be an issue for you to request the music that you wish to hear.
Will the DJ have back up equipment?
As with any other technology, sometimes things just fail. You don't want that ruining your event so make sure the DJ has a backup plan in case anything goes wrong.
How will the DJ dress, do they require a break and do you need to provide a meal?
A professional DJ should dress to the dress code that you request of them. Depending on the length of your event, the DJ may need to take a break; establish whether they will leave some music playing during this time or maybe they will have an assistant. In terms of a meal, it is often up to you whether you wish to offer the DJ a meal. Although it is not a requirement, it can be a nice gesture.
These are just some of the key question that could assist your decision making; although there are many other questions that you could ask a potential DJ Agency so do not feel limited by this list. Sometimes the best thing to do is go with your gut, if you feel like someone is the best fit for your event, more often than not you will be right.
Act today to secure your DJ and thank you for reading our blog piece. We look forward to being more of help in the future.