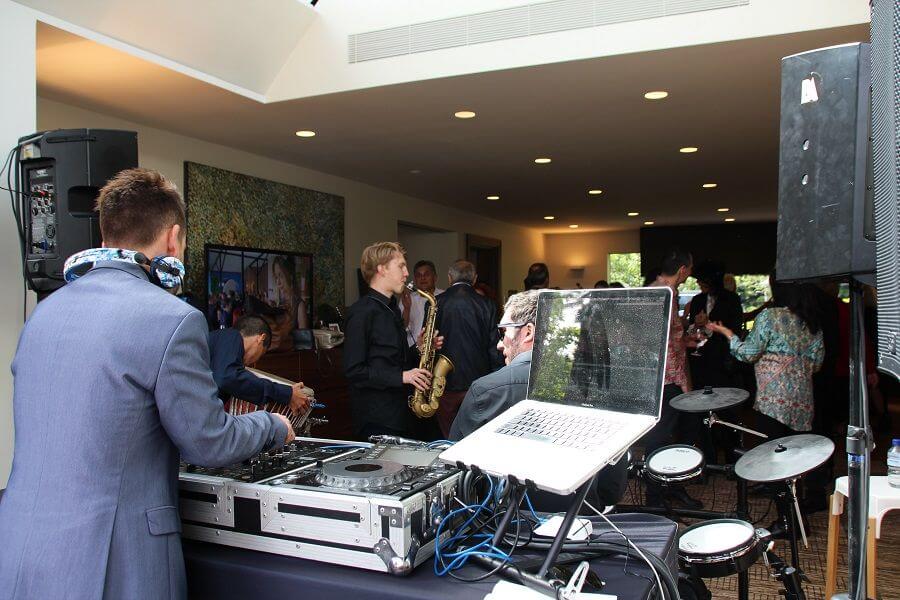 Often people underestimate the power of a good DJ and the ability that they have to make or break an event. Music sets the mood and tone of an occasion; whether it is a wedding, corporate event, sit down dinner or birthday party, almost every event will have some kind of music as entertainment.
SIFA Events agrees with Beat by Entertainment's blog that having a DJ, no matter what the event is will ensure it starts off with a bang. Having a professional DJ ensures that the event will run smoothly throughout the whole duration. It ensures the right kind of music will be played based on the event type and your preferences. After all, they are the experts! It is their job to know all about different genres and music as well as when and where each is appropriate.
Hiring a professional DJ takes away a lot of the pressure for the person organising the event, rather than worrying about ensuring that your guests don't get bored, you put this in the hands of the DJ. They should be able to read the crowd and determine the music needs in order to maintain the mood of the event. Hiring a professional DJ allows you to relax and enjoy the event that you have spent a lot of time, money and effort planning. Act today to secure your DJ and thank you for reading our blog piece. We look forward to being more of help in the future. Keep up to date with our tips and look forward to connecting soon.