SIFA Events Melbourne DJ hire has been involved in the music entertainment industry since 2004. We are famous for quality service at fair prices. Music has always been our passion. Our agency of DJs has been verified through SIFA Academy to have extensive knowledge of music, artists and entertainment customer service. In this piece, we will cover important points about the hiring process for a DJ in Melbourne, courtesy of SIFA Events.
SIFA Events DJs are well groomed and dress appropriately for each occasion. When placing the details in your booking requirements, you have creative control to choose how you want your DJ dressed. In the past, customers have had our DJ dress up to match the birthday theme and even a tomato sauce costume for a corporate event. The customer and guests experience ensures that a professional well-planned event is executed well and taken to a logical conclusion, giving both you and your guests a memorable occasion.

We are associated and abreast with all the latest trend and technologies. Our team of DJs is regularly trained and upgraded with the latest tracks and equipment use. Typically for the best crisp sound and creative music transitions, our DJs have CDJ-100 and Pioneer mixers. We have the latest music equipment and have unique visual effects. This will completely transform the environment of your party.
Needless to mention that we regularly get repeat business and compliments from our customers because we do everything and go above and beyond to ensure your event end in success. We are always there to satisfy the requirements of all our clients before and even after the event. Our team can provide complementary photography free and we love promoting your event through our busy social channels. Our DJs personally get a sense of achievement to know that the crowd has enjoyed the music and your dance floor is packed with guests and all of them are having a great time; And to wrap it up, they absolutely love the review feedback on their profile. We assure that your guests will not forget the moments of fun spend at your party. We will make the event one of the most enjoyable and enjoyable events that they would have ever attended.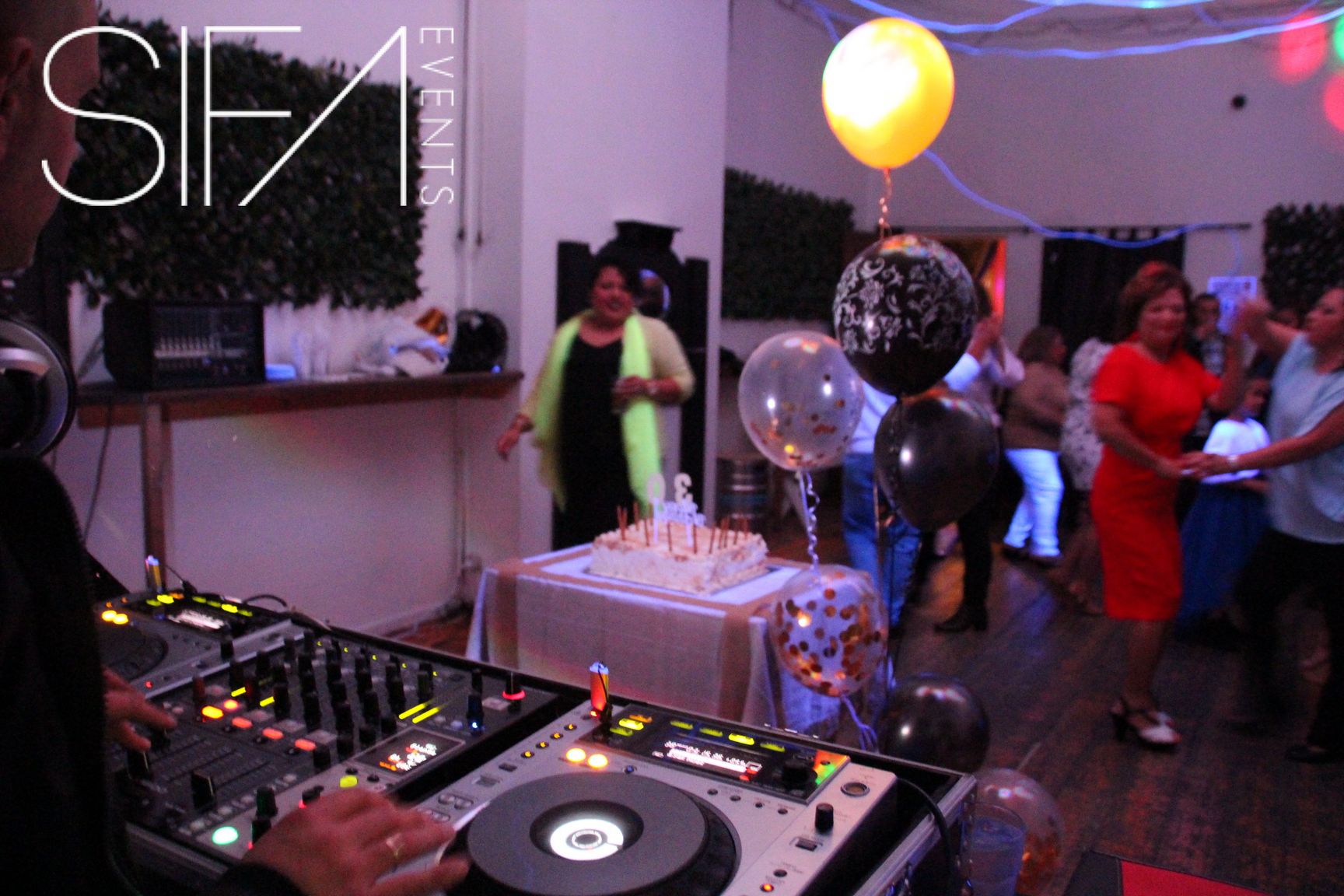 All SIFA Events Melbourne DJ Hire packages contain full sound and lighting equipment with a professional and experienced DJ to create the ultimate night for your event. We have a select team of DJs who are an experienced party, wedding, and corporate DJs. You can either hire the DJ by itself or with equipment if it's needed. We have DJs suitable for every occasion at an affordable price. When entering your event details, you have a range of different packages suitable for all types of functions, from MCs, to extra speakers and sounds, to extra fancy party lighting. Simply let us know what you require for your event and we will make it happen. All our DJs have a range of music to suit all music tastes and ages. Whether its 60s, 70s, 80s, 90s, 2000 or the current Top 40, Retro, Rock, RnB, Hip Hop, Pop, Commercial dance, House, Electro – we have all the genres covered! However, if there are special remixes or if there are special themed songs you would like us to play on the night, please let us know prior to your event and we will make sure that the tracks are on our database and ready to go at the party. We can even source music for you from around the world.
Melbourne is a huge city, full of people from different cultures and interests, so it is understandable that looking for the perfect Dj in Melbourne to perform at your event can be a challenging task. Our DJs work at events on a weekly basis, so SIFA Events Melbourne DJ Hire are always up to date with the latest music and we know which tracks work with which crowds. We have DJs which specialise in private functions such as weddings, birthday parties, and corporate events, where we play a range of popular tracks to please a wide range of guests as well as playing requests from your song list. We also have a range of cultural music from different ethnicities in our database. After making your booking, you'll be assigned an Artist Manager and they will help you construct a list of songs, plus we are also happy to source and add your song list to our database.
Are you planning a party soon? Well SIFA Events Melbourne DJs are here for hire to make your event a great success and show all your guests a great time. We have a range of professional Melbourne DJs, who can easily adapt to any party situation and crowd to make your party a memorable one. We have some of the most prominent Melbourne DJs, who are presentable, punctual and we are more than happy to work with you to create your ideal tracklist, take requests from guests and make it a night to remember. DJs at SIFA Events perform with the latest range of DJ equipment and lighting effects. Whatever the occasion, our SIFA Events Melbourne DJs are always ready with a large range of popular tracks for your event.