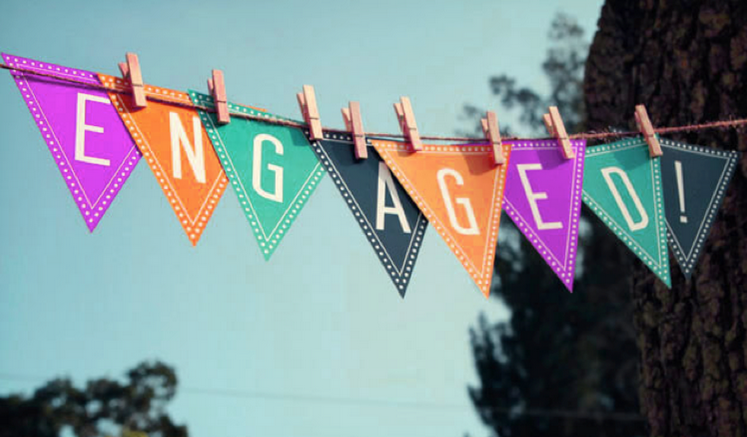 Did you recently get engaged? Are you starting to think about planning your Engagement Party? Firstly, a big congratulations from our team at SIFA Events!
It's a hard decision to make when you are wanting to set the scene for the perfect engagement. A lot has to do with just how formal you want it to be and the atmosphere that you want to project for the guests. You can choose a lovely garden setting using natural tones or go for a themed engagement with crazy engagement colours and decorations. Your goal? Generate memories – unforgettable memories.
Planning your Engagement Party can be an exciting yet stressful time too if you haven't organised a big event before. Below we have come up with some things to think about to assist with your planning. If you don't know where to start, Modern Wedding suggests that it might also be a good idea to enlist the help of a friend or someone who has experience in planning events.
Type of party
The good thing about Engagement Parties is that you have the room to be flexible with the type of party you wish to have. Deciding on this is a good place to start, as you will be able to build everything else from this idea.
Here are just a few examples found on Modern Wedding:
Barbeque
Formal Dinner
Cocktail Party
Dance Party
Wine and Cheese Party
These are just some ideas but don't be afraid to let your imagination run wild!
Once you have decided on the type of party you wish to have, you can then plan and book a venue or location accordingly and set a date.
Things to organise
Food and drink- make sure you organise what you will be feeding your guests. Depending on your choice of location, this may come included but it is important to clarify and have this organised. If you are planning on doing the cooking yourself, make sure you are also prepared for this and plan a menu. And don't forget an engagement cake if this is something you wish to have.
Music and Entertainment- of course keeping your guests entertained is a must. Music is an essential part of your engagement party as it will set the mood and encourage people to sing and dance. Here, you can decide on the type of music you wish to have at your event and whether you will play your own music, or have a professional such as a DJ. SIFA Events emphasises the benefits of hiring a professional, as the quality will be reflected.
Decorations- depending on the type of engagement party you are planning, you may wish to have some decorations to light up the space and keep it interesting. This does not have to be expensive and there are heaps of ideas on websites such as Pinterest that you can get inspiration from.
Invitations- you've done all the planning, you need your guest list to actually arrive so don't forget to organise invitations and send them out in advance so people can save the date.
Who to invite
Generation Tux gives some good advice for this question; invite people who you will invite to the wedding. In saying this, you don't need to invite everyone; some people choose to keep their engagement party more intimate with only very close family and friends.
Act today to secure your DJ and thank you for reading our blog piece. We look forward to being more of help in the future. Keep up to date with our expansion via following us on our main pages.