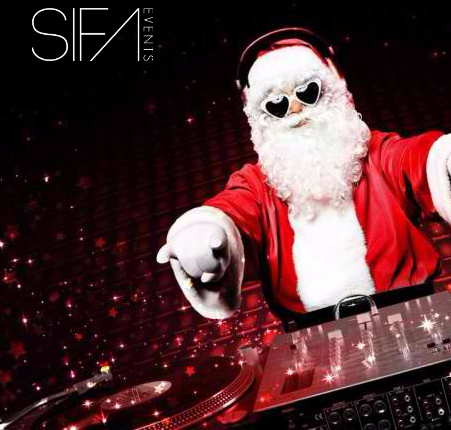 Christmas Day is just around the corner – have you thought about how you're entertaining the guests?! For those of you wanting to add that a little bit extra, we're here to help.
Give guests the gift of time and relaxation this Christmas Day by helping out with a Christmas DJ – there's still time for hiring a Christmas DJ, where you get set up ad pack up time for free plus a fully customizable playlist. All bookings require only a 20% deposit and are fully refundable as per our loyalty policy on our site.
SIFA Events is working all throughout the holiday period, so you should contact us if you haven't already.
What the SIFA Events Team's doing for Christmas Day
To help you get your Christmas Day thinking cap on, here are OUR ideas. Feel free to pretend they're your own. We're here to help after all!
Scented objects or perfume says everyone around you can appreciate this gift for the year ahead!! Thankfully, companies such as Chadstone in Melbourne host a large selection of shops to find the best scent.
Always drinks and nibblies are stealing OUR idea –a bottle of bubbly and a selection of (delicious!) cupcakes. We surprised our SIFA Events team the same way with last year's Christmas party! See Facebook if you want to see how yummy they looked.
Wrapping presents in boxes put a lot of thought into the anticipation whilst unwrapping the gift.
Sending out cards has all the Christmas vibes spreading this holiday season. Christmas cards represent your interest in connecting with others on a more personal level. Fortunately, it has never been easier to obtain and create your own cards this year.
Christmas Day giving Home Service Wish List
Which home service do you think your loved one would want? The team and some friends were surveyed so we could give you an idea of what your older folk out there are looking for!
Cleaning and gardening are two of the most highly-demanded services. Ironically, these are the two jobs stereotypically associated with parents! This is saying something guys – your parents just want a break!
Following closely behind are landscaping, painting and renovating – this is directed towards mum's as they are looking for something fresh, new and pretty to spice up their homes!
Hope you're all thinking hard and thoughtfully about your Christmas Day!
What are your plans for this year?